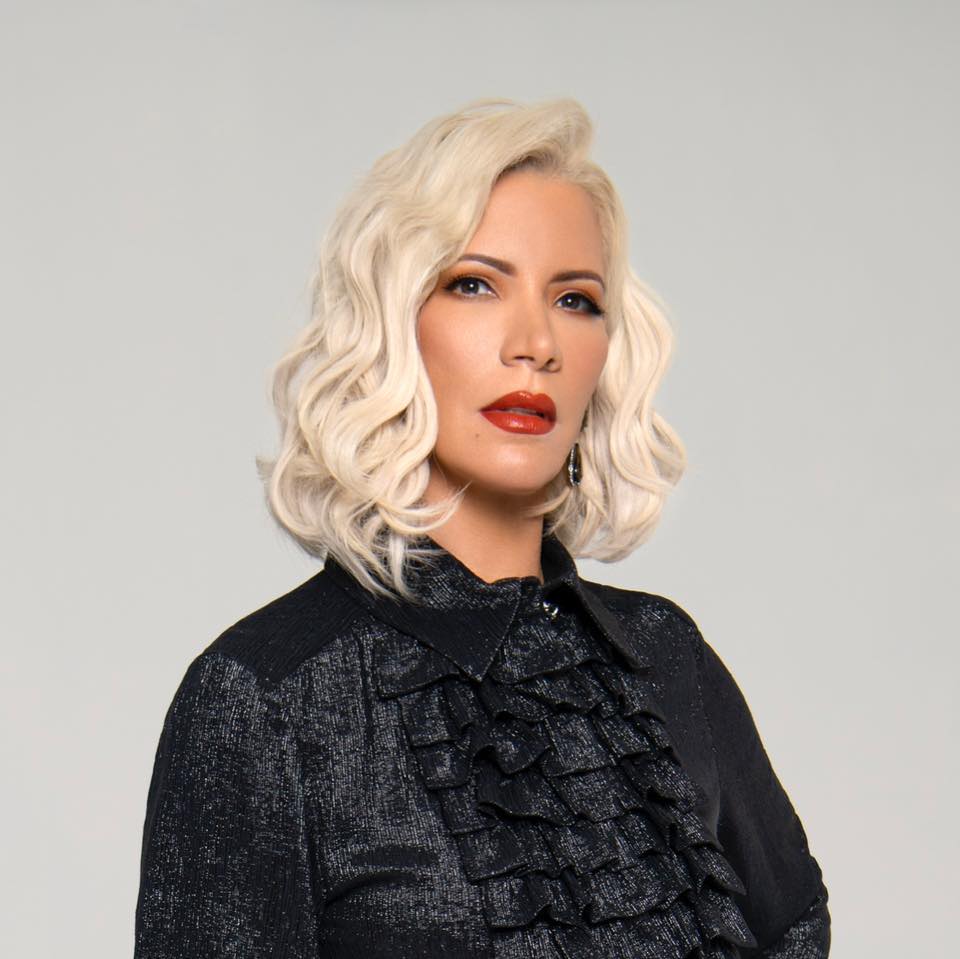 Regina Madre is an adult contemporary, R&B artist originally from Benton Harbor, MI. "Regina Madre" is the pseudonym for singer/songwriter/actress and wife to actor Terry Crews, Rebecca King Crews. She debuted the pseudonym in 2018 to get an honest opinion on her music and soon had 2 radio singles, "(I Keep) Holding On" and "Destiny". Although she has never stopped writing songs, she has taken several breaks from her career to support her family. Rebecca believes in putting family first and the rest will follow.
Rebecca got her love for music from her parents and has been inspired by them in many ways.  Being born to an inter-racial married couple in Gary, Indiana, she has a unique perspective on race in America. From this position, Rebecca has the ability to bring black and white sides together with her music. Her father was a multi-instrumentalist and mother an opera singer, so Rebecca also grew up in a house full of music. Years after Rebecca's father passed away, her step father, a lawyer by day and an accomplished jazz musician by night, continued her love of music. He tutored her and made her more musically disciplined. By the age of 8 she was playing the piano, playing in church and taking lessons. Rebecca's lessons extended to voice, theatre, and dance as well. At age 13, she started her first choir, before becoming director, teacher, and writer of her high school choir. 
She was a beauty queen, crowned as Miss Gary Indiana 1984 in the Miss America Pageant System. She was also a National Merit Scholar, who attended Western Michigan University on scholarship, also earning one from the Alpha Kappa Alpha Sorority. At WMU, Rebecca studied musical theatre and dance. Rebecca appeared in several musical theatre productions. While still at WMU, Rebecca served as the music director of her local church, where she met her now husband, Terry Crews.
As a R&B, pop, adult contemporary singer, Rebecca is now producing and writing her own music for Honeybear Music Publishing, her music production company.
She pulls listeners along on her inspirational journey, where she shares her experience of dreaming about a life goal that never came to be – until now. To her surprise and joy, she ended up in a far better place than the one she had imagined. Rebecca hopes to inspire people to be content with the life they have. Even though we make mistakes, they can work out in our favor – if we let them. 
Through the years of supporting her husband and raising a family, Rebecca has never stopped writing music. In fact she considers herself a songwriter who sings, not the other way around. Her creativity is unmatched and unwavering, she never stops thinking about music. Rebecca refers to herself as a "walking soundtrack", because she knows a song to go with just about every situation she finds her or her family in.
Rebecca's genuine and uplifting tone comes from her lifetime of experiences and often puts those in close proximity at ease. Her personable nature allows her to connect with all different types of people. Much of this comes from her Christian background and her desire to inspire others to fulfill their own dreams. She is an intuitive motivator who is in her natural element when she is teaching, healing, giving insights and helping restore others to a place of hope. Everywhere she goes, she brings a fresher, brighter perspective. Her mission is to utilize the film, music and television industries to entertain, inspire and motivate.