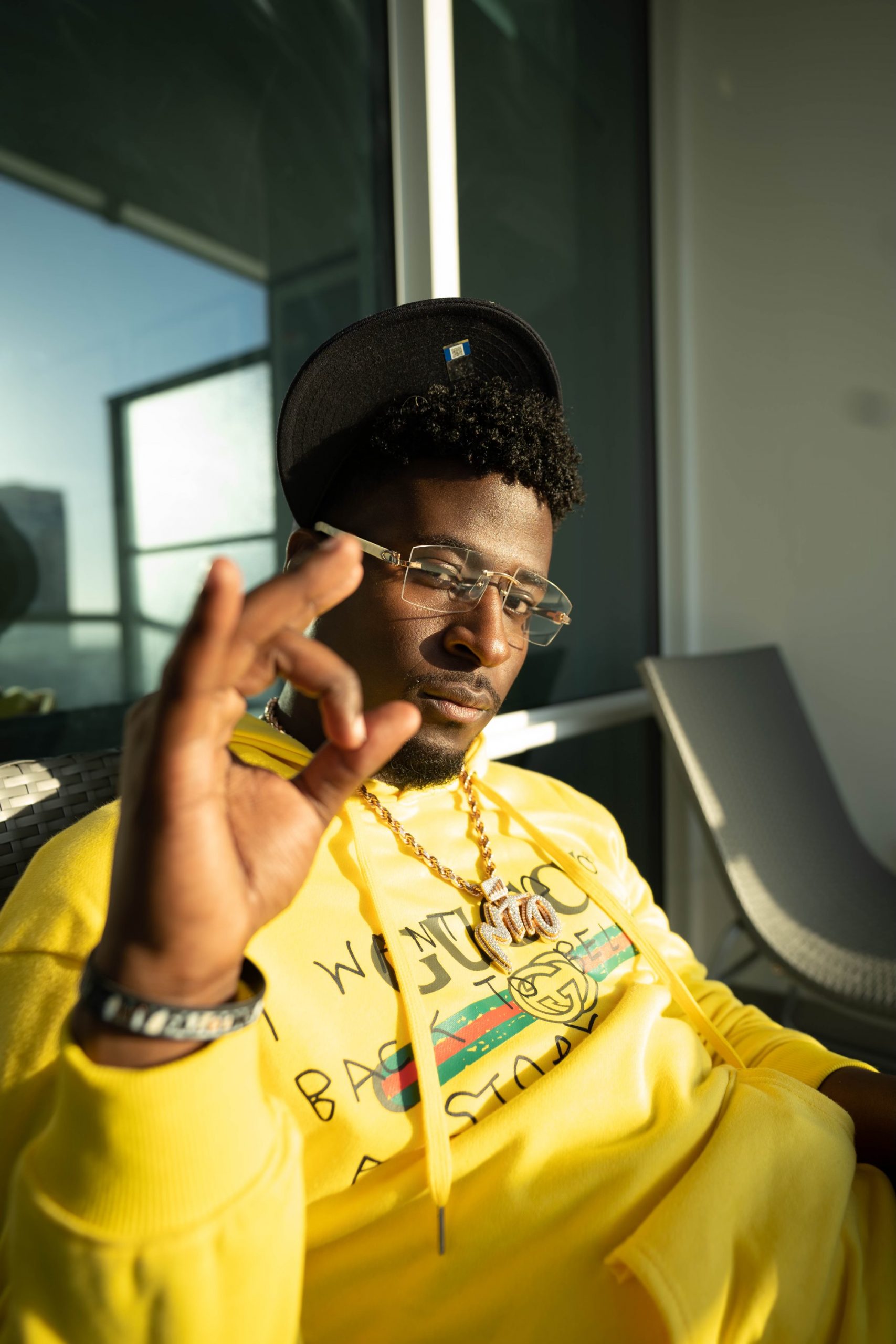 Que the Boy is a hip-hop/R&B artist from Detroit, MI. He has a diverse range of sounds throughout his music and likes to show his skills in figures of speech and double entendres. He is also a witty and smooth lyricist. Que the Boy prides himself in his ability to cater to people's natural inclination through his beat selection and delivery. From humble beginnings, Que the Boy puts his all into music and takes risks to achieve his goal of being a top-charting artist one day.
Que the Boy's first music love was playing the drums. He started playing drums at the age of 12 and never stopped. His interest in rap first started in Que the Boy's creative writing class in seventh grade. His teacher told him that his writing skills and use of speech were elite. She encouraged him that he would be a great poet or rapper. After years of rapping but never recording, Que the Boy finally gained the courage to record a freestyle and first single, "Super Quentin." The song is full of wordplay, metaphors, double entendres, and unique delivery. It received many great reviews. It was then that Que the Boy knew he was destined to rap.
He lives breathes and eats music. He spending a lot of his time listening to older music and new sounds to gain new perspectives and ideas when crafting his music. He has spent most of my time writing music, freestyling to myself, searching for a unique sound.
Two of his biggest musical influences are Drake and Kanye West. Their exploration and success of new sounds throughout their respective careers is what encouraged him to use similar techniques in his music. Que the Boy's has identified with and tapped into several different melodies. A great display of this is his first mixtape, Room 329. It was recorded within a weekend in a hotel room, hence the title. The mixtape contains melodic, hardcore, and chill vibes. His emo-rap song "Enemy" is way different from the chill track "Stuck" or the calm song "Moving Like An Uber." He wrote "Chemira Interlude," sung by Chermira, to display his songwriting ability.
His music has gained over 1 million total streams. He's performed at the Backwoods and Bonfires Festival in Detroit and Rap N Roll. Que the Boy has also headlined at a BGSU concert, BFB da Packman concert, Bandgang concert, Kap G concert, and Doja Cat BnB concert. He was also featured on Hot 107.5 "Da Playlist" and was Breakr's Artist of the Week.
Que the Boy has received over 1 million total streams, inlcuding:
Super Quentin: Over 650,000 total streams on all platforms
I Don't Know: Over 150,000 streams on all platforms 
I Was Freestyle: Over 61,000 streams across all platforms 
White Birkin: Over 60,000 across all platforms 
Stuck (most recent): Over 30,00 streams across all platforms 
Enemy: Over 21,000 streams across all platforms
Youtube: Over 70,000 total views
Averages 14,000 streams a week on SoundCloud
Headlines Performances Include:
Backwoods and Bonfires  3X
Rap N Roll 3x
BGSU Concert Headliner
Bfb da Packman Concert
RGS Damedot Concert
BandGang Concert
Kap G Concert
Doja BnB Concert
Que the Boy appeared on Lyrical Lemonade Spotify Playlist, Hot 107.5 "Da Playlist", and was also featured as Breakr's Artist of the Week