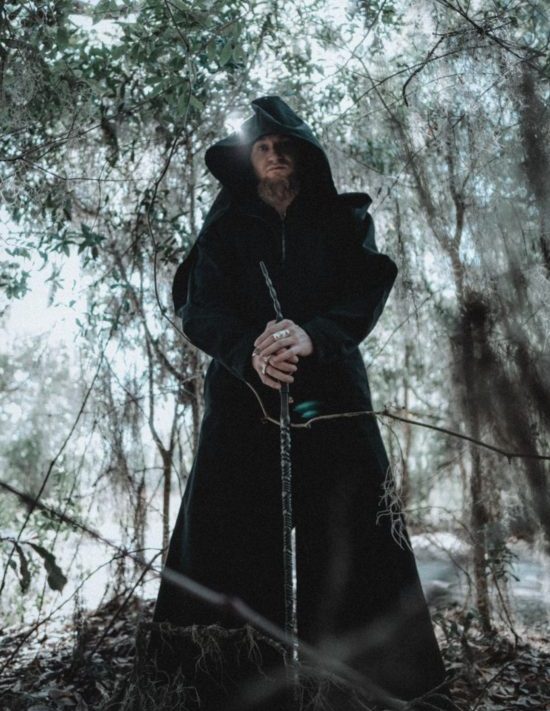 The Florida-based artist, Proph3t of RAG3, uses gothic, sultry tunes to identify with the darker parts of all of us.
Proph3t of RAG3 is originally from Melbourne, FL began practicing his vocals as a teen, rapping in his spare time. When he got to college he started DJ'ing. After graduating he slowly migrated into music production in 2015. Since then, he has been working on music on and off and has DJ'd at several clubs and EDM events within the last 6 years. Proph3t of RAG3's favorite collaborations have all been with artist Samantha Bower.
His musical influences include Aleister Crowley the father of the Occult, Motley Crue, Krewella, Skrillex, Attila, Ghostemane, and Suicideboys. Proph3t of RAG3 originally got into bass music production because of artists like Krewella and Skrillex.
Proph3t of RAG3's music is unique to almost anything else in the music industry. Dark, Gothic Ambience. Sultry Vocals. Influential Themes. His music is a force to be reckoned with. Proph3t of RAG3 brings the Thelemic practice of "Do What Thou Wilt" into his music. The practice meaning "seek out and follow the true path" is not only throughout the creation process but also in the messages/themes in his music.
When creating music, Proph3t of RAG3 loves manifesting his and others' feelings into the audible world. He makes music to empower and encourage his fans in their everyday lives. Outside of music, he pursues witchcraft, self-improvement, growth, and fitness.
Proph3t of RAG3 is currently working on an album and his most recent release is the alternative hip-hop single titled "Scars".