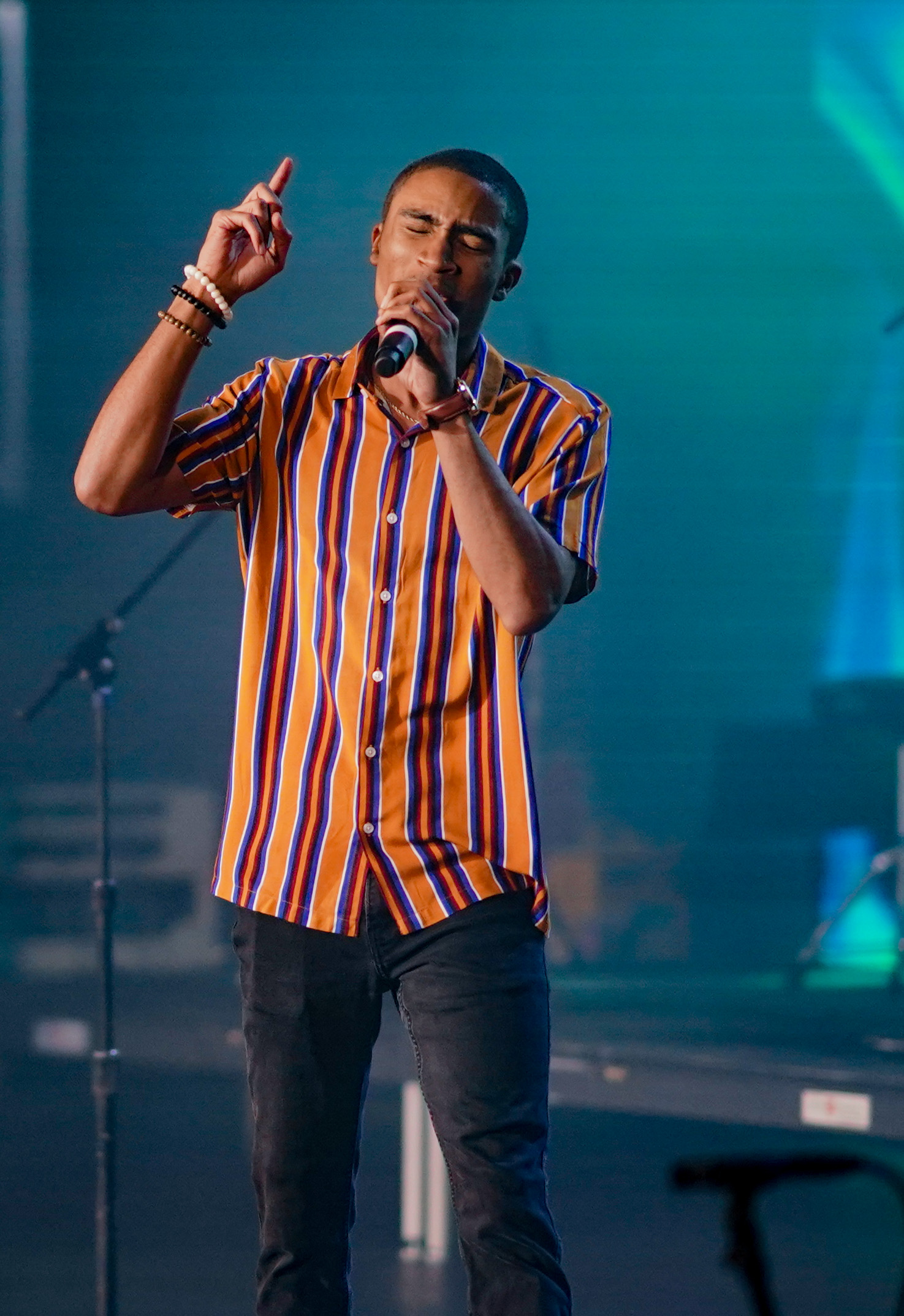 Phillip Gilchrist is a rising  pop star from Columbia, South Carolina. As a multi-talented artist he is a singer, songwriter, arranger, and composer and a producer. He performs classical music, pop music, R&B, gospel, and even some country. When creating his one-of-a-kind sound, Phillip often breaks the laws of theory, and sometimes even the laws of music. He's performed on the Pepsi Stage, Make-A-Wish Foundation benefit concert(s), Carnegie Hall, Disney, and more.
Phillip Gilchrist began to take an interest in music when he was 6 years old, playing the drums in church along with his father for over 12 years. As the years passed, he started to pick up on singing, guitar, both electric and acoustic, piano, percussion and all the brass section. In middle school, he performed as Simba in a production of The Lion King at Disney. He continued his performances all throughout school, including pep rallies, dinner banquets and benefit concerts. Phillip continued his musical dedication in high school, as he became more serious about the direction he planned on taking with music.
To set himself apart, he began to study jazz composition and different genres of music. He even went as far as to learn the laws of music theory, so that he would know how to break them. It's safe to say those efforts have paid off as Phillip has had the privilege of performing with several different artist around the world, including  Carnegie Hall, a partnership with Pepsi and the Make-A-Wish Foundation.
Like any artist, Phillip has had struggles along the way.
Phillip says, "It was really hard to express the deep thoughts and emotions I had. I thought that expressing my feelings through music would make me unpopular. As I started to sing and create music, music became my expression, which allowed me to express emotions, thoughts and feelings, through the creative artistry of music."
It wasn't until he attended college on a full music scholarship that made him realize his full potential in music. Phillip quickly sought out to open his own music production company, MPProductions.
MPProductions is a music production company working with upcoming musicians. They teach artists how to sharpen their skills with instruments, music production, music composition, music theory, and vocal training. They believe it is extremely important for a musician to understand how to put it all together, break it down, and put it back together again. 
After opening his own company, Phillip began connecting with some of the most renowned musicians and music executives in the world. His musical abilities and worldview were greatly expanded, and he was  highly sought after to join the LA Film and Recording School. Phillip's even been invited to do work with major corporations such as Sony Music and Sony Motion Pictures just to name a few.
Music is a universal language that allows me to connect with and groove with like minded professionals all around the world. "It is with this love of music", which is my tagline and my craft, that I seek to advance.