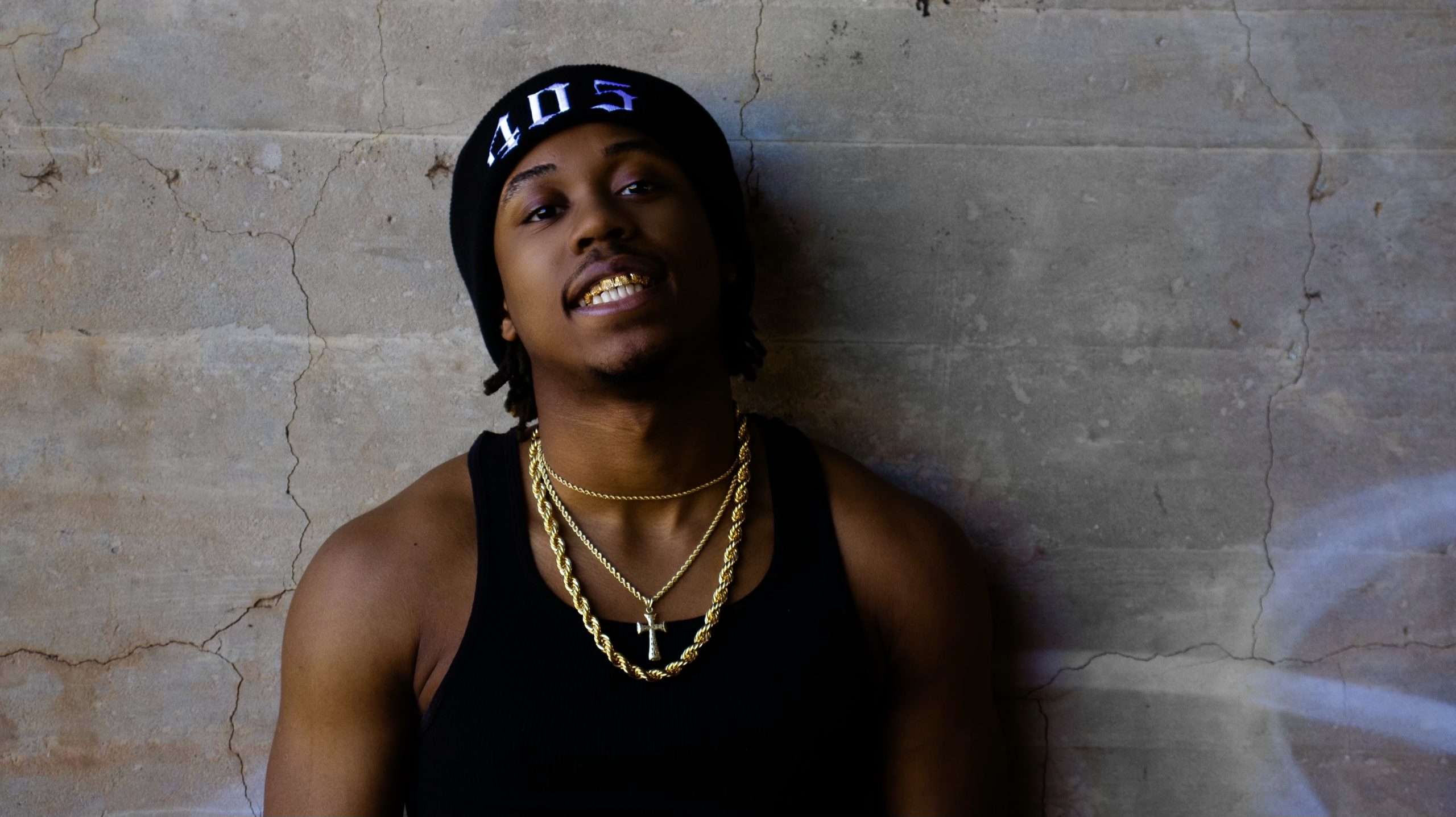 Based in Oklahoma City, Geordin Lee is an independent artist on the rise to bring great and authentic music into the music scene as he produces for himself and does the sound engineering for himself since he mixes and masters on his own tracks, even making his own beats while keeping his music diverse and suitable for a pretty wide audience.
Geordin Lee – "Tease the Fiend"
Coming out of the 405 area code, Geordin Lee has his sights placed on the highest of the highest goals within his music career. Growing up, Geordin Lee had always been in tune with music, from writing a song for his aunt as a graduation farewell at the age of 7, to rapping on jazz instrumentals with his little cousin on the way to grandma's house. With him visiting often during the summer, Geordin's grandmother decided to invest into guitar lessons for him, witnessing his fast learning for the instrument as his teacher talked much about the adeptness of his learning. His grandmother even exposed him to the piano in which she and many others perceive as the base of all instruments, securing only a few lessons for him before school was back in session. Throughout high school, Geordin Lee found himself out of sync in the classrooms which led to looking for entertainment outside of school. For a while on weekends, he visited his uncle's house in Kaufman, Texas where his recording journey began. During the car rides, Geordin Lee and his uncle always listened to rap and it's trends and even talked a bit of rap politics. One weekend, Geordin Lee mentioned to his uncle on how he was waiting for the (at the time) highly anticipated "Luv Is Rage 2" album from Lil Uzi Vert when his uncle asked "why don't you make your own music?" 
The question caught Geordin Lee by surprise as he never had the ability to, then ecstatic about the chance to do so. His uncle, a huge influence to Geordin's music, used to record his own music also, along with Geordin's father and older cousins. Pulling out his old equipment, he showed his nephew how to record and use the DAW known as Reaper and ever since then Geordin Lee ran with it. Recording his first few songs in his sophomore year, Geordin Lee did his research on sound engineering and mixing & mastering tracks, skills he picked up on quickly so that he could have the highest quality in his songs. He even began to produce his own beats, using the app "FL Studio Mobile" on his phone. By the time senior year came, Geordin Lee was well known around schools for some of his SoundCloud hits. After enjoying his high school prom and even performing an unreleased song that many were anticipating—going viral on Snapchat, Geordin Lee used all of the buzz gained from the event and media to promote his Ep "P.R.O.M.," which included the song he performed, bringing in many new listeners. After a few hit singles like his "Gucci & Diamonds" track, early in the year of 2021, Geordin Lee dropped his debut album "Lxo Life," showing the diversity inside his music catalogue and keeping the music scene in his city vivid.