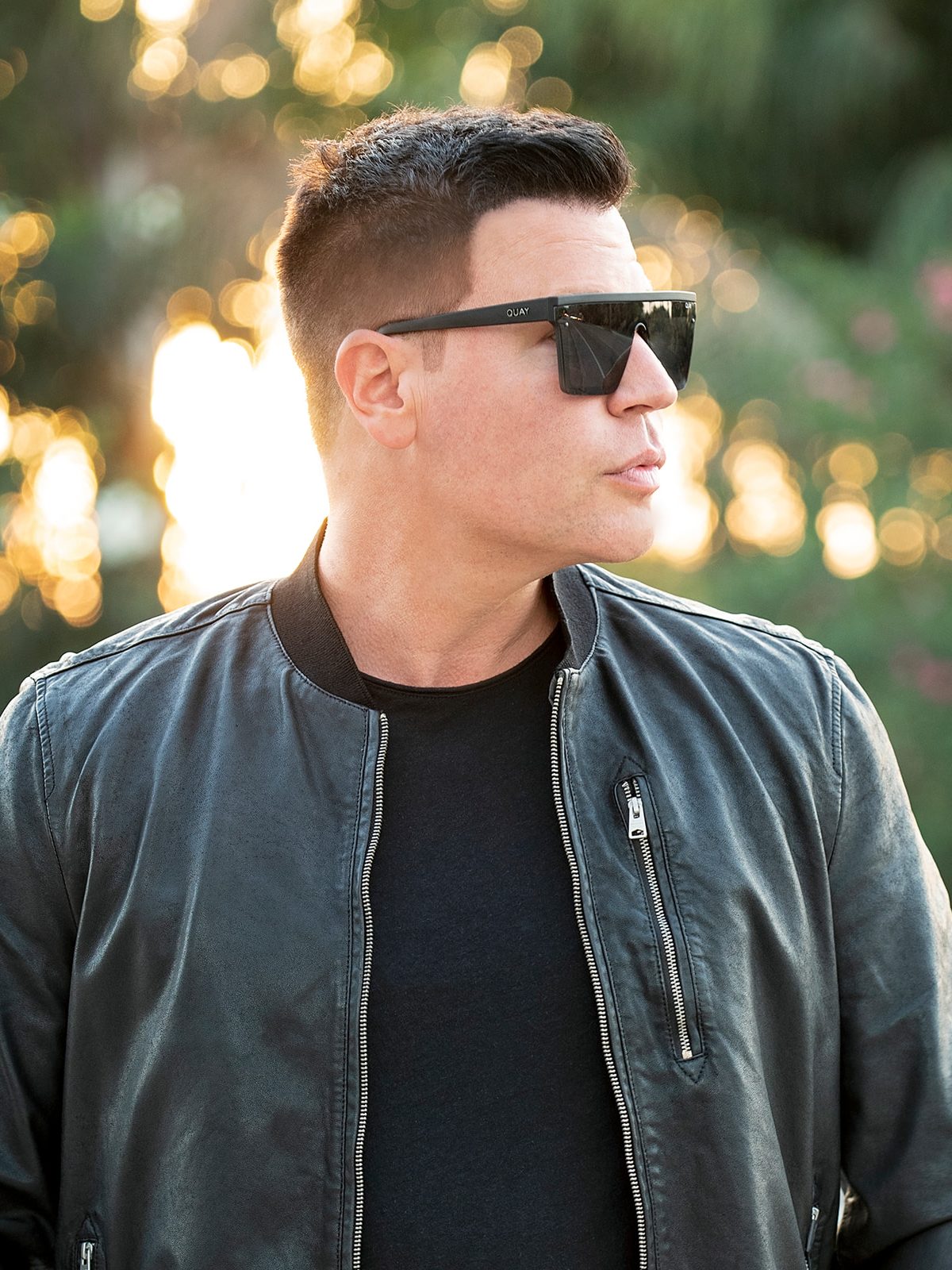 Florida-based producer/DJ EL3CTRXX has been creating music for over 16 years. EL3CTRXX has not slowed down in the almost two decades that he's been creating music. His 2020 singles, "Technicolor featuring Roxanne Emery" and "Technicolor (Boris Foong Remix)" have played on SiriusXM Channel BPM, and Tritonals weekly show: Tritonia 323 and Tritonia 316. His other single, "Run" was recently featured on Black Hole Recordings compilation album, Best of 2020.  EL3CTRXX's upcoming release, "Longshot", is a gorgeous crossover collaboration with DJ and producer duo Riggi & Piros, featuring Bullysongs. The highly anticipated single, from Armada Music will be available on April 2. 

He has lived and performed most recently in Miami FL, Tampa FL, San Diego CA, and Louisville KY. He originally gained notoriety by performing at several Kentucky Derby celebrity events, such as The Derby Hot 100 party. While the veteran DJ has influence across the US, he also has influence internationally.
EL3CTRXX's mixes have crossed all genres while keeping an electronic dance base to each of them. His DJ career took off in college, where he would DJ for parties and events around campus. Several artists have inspired him to launch a musical career. In his early days, those influences were primarily hip-hop-based but he eventually drifted into more dance music. Paul Oakenfold, Daft Punk, Tiesto, Paul Van Dyke, Ferry Corsten, Armin Van Buuren, and Diplo were among the specific influences to name a few.
In the early 2000s, EL3CTRXX  moved to southern California which allowed him to go to many shows in LA and in Hollywood. It was in witnessing these shows that he became fully immersed in the EDM culture and dance music. After watching some of his favorites in the industry perform he was eager to jump in himself.
Now as a seasoned producer and artist, EL3CTRXX creates music with a positive message to bring people together. 
He believes that music can be a healing tool to bring others together in a world that is so divided.
His music tells a story of love and hope and has created a genuine space for them to connect to his music and each other. EL3CTRXX put his entire life and soul into his music. It's that honesty that resonates with his fans, and the reason they love him so much.
His sound is mostly based on dance or EDM but has a specific focus on progressive house, deep house, and elements of trance. Singer-songwriter, Roxanne Emery's beautiful voice is also featured on several of EL3CTRXX's songs. Looking to the future, he will continue to create music in the dance realm but would like to venture into other genres as well. 
EL3CTRXX  has a story to tell through the music he makes. Every song he creates has a piece of his story included in it. His ultimate goal as an artist is to make his audience feel the positive vibes he radiates in every song and performance. 
Most recently, EL3CTRXX has released singles through several labels including Ace of Clubs Recordings, AVA Recordings, Black Hole Recordings, and Armada Music.