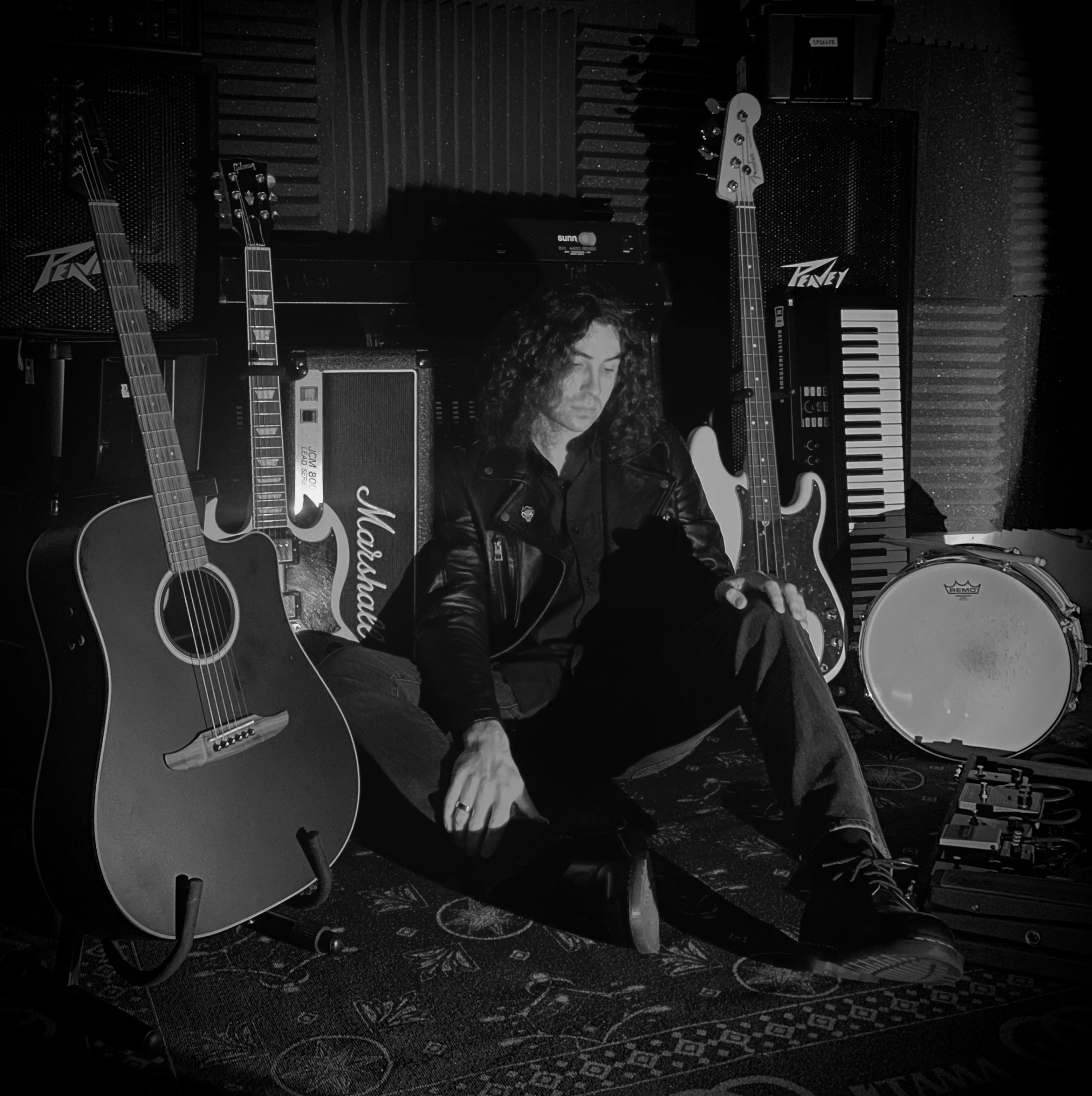 Cooper Rosenthal is an exceptional musician who has established himself as a formidable storyteller, community builder, and proponent of the transcendent influence of music. His recent album, "Wildfire Sky," represents a decade-long odyssey driven by a steadfast quest for creative magnificence and immutable dedication to his craft. 
Cooper's music and lyrics genuinely reflect his authentic and vulnerable persona. His music, with its authentic and vulnerable lyrics, offers an emotional spectrum of mental health, climate change, relationships, and spirituality. Whether the listener seeks solace or connection, Cooper delivers.recent
Booking: cooper.rosenthal[a]gmail.com
Label: N/A
Management: N/A
Marketing: AMW Group
Cooper Rosenthal is a highly skilled musician, sound engineer, artist, and producer hailing from Sammamish, WA. His love for music began at the age of 10, when he picked up a guitar under the guidance of his mother, followed by a family friend's mentorship. In 2005, Cooper established his own band, where he composed songs and recorded with a drummer. Pursuing his passion for music further, he enrolled at The Evergreen State College in Olympia, WA, to study sound engineering. Here, he founded "Red House," a recording and performance space, which gained immense popularity among local bands.
Post-graduation, Cooper worked as an independent producer for K Records artists while simultaneously exploring his solo career. Through continuous hard work and dedication, he released his latest album, "Wildfire Sky," in 2020. Throughout the album, his emotive vocals are complemented by compelling acoustic guitar beats and driving electric guitar progressions, highlighted by classic rock organ and booming drums. By paying impeccable attention to detail and ten years of self-discovery and creative exploration, Cooper has created an immersive musical experience that delves into the deepest parts of the human experience.
Cooper's work embodies rare depth and meaning, making them profoundly personal and relatable. The songs on "Wildfire Sky" serve as an emotional journey, exploring themes ranging from mental health to spirituality. It attunes listeners to the artist's most profound sentiments while making a deep connection.
Cooper's music is an invitation to self-discovery, an emotional journey that traverses both the literal and the symbolic. Touching upon subjects ranging from mental health to spirituality, his work provides connection and comfort for listeners grappling with these complexities.
In addition to his artistry, Cooper is a committed community builder who understands the deep-seated nature of music to unite people. He tirelessly advocates for local musicians and artists through The Red House, a creative recording studio in Olympia, WA that has attracted several notable artists since its establishment in the 1990s.
Through his recent release, "Wildfire Sky" Cooper promises to deliver more of his unique sound while imbuing his relatable lyrics with increased depth and substance. Fans can expect a powerful and authentic representation of the artist's ideals, packed with an emotional resonance that offers a sense of comfort to people grappling with social issues and mental health challenges.