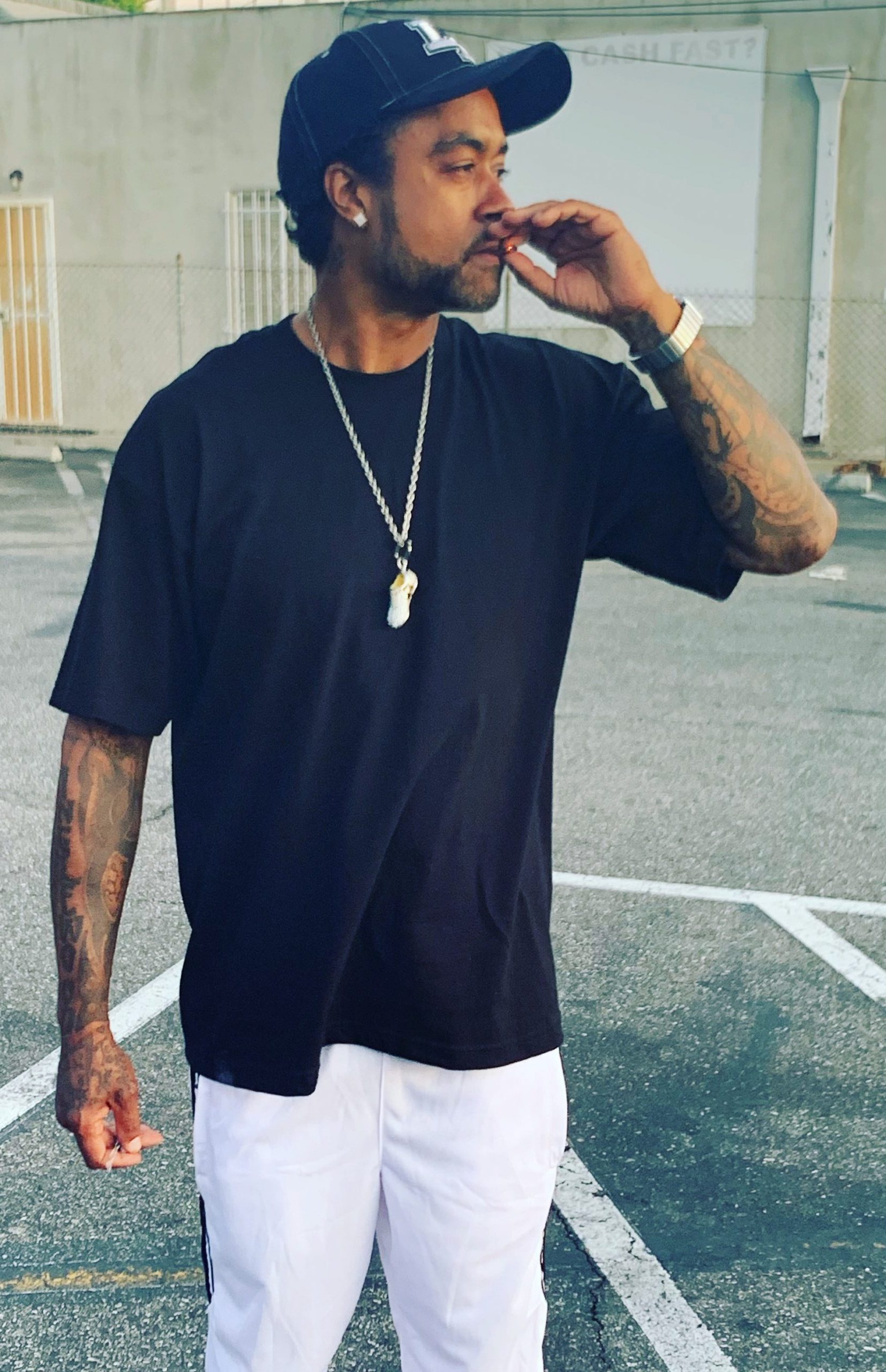 Ortega Cornelius Wiltz, born April 27, 1974, better known by his stage name "Calighostmusic," is an American rapper, singer, songwriter from Inglewood, California.
CaliGhostMusic grew up listening to NWA, LLCOOJ, Michael Jackson, and Easy E. Music has been his passion since he was a little kid. CaliGhostMusic became affiliated with the Osage Legend Crips at the young age of 14. He was arrested for grand theft auto and sent to Juvenile Hall. 
CaliGhostMusic got his name while serving time in a Tennessee state prison for robbery, in 2001. He has a harmonious, and unique sound.